Looking back today, my 25 years of experience has been not in 'specializing' in 'solutions' in consulting as much as harmonizing my inner peace with ideas, resources and people outside to create newer forms of ventures, projects, institutions. So, for my personal website, Rooting in Harmony became an apt title as that defines almost all my work.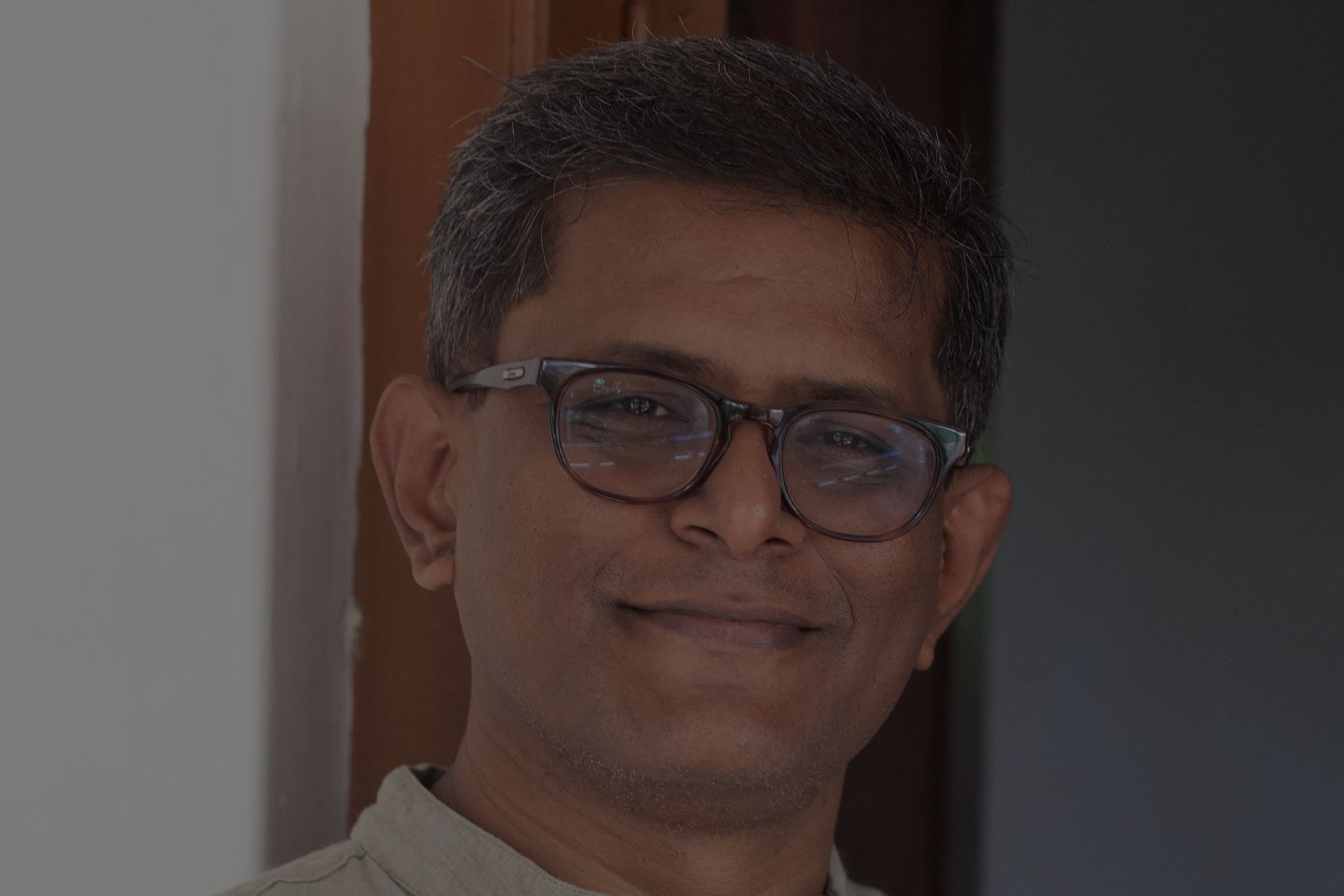 My career has brought me work across disciplines and knowledge systems.
Conceptualizing, Evolving Socially & Ecologically relevant Initiatives and Institutions
Perspective Building on Sustainability, Rural Livelihood Training & Management
Knowledge Management
Project Management
Knowledge Dialogues
Policy Analysis for Sustainability
Trans-Disciplinary Research on Indian Society.
I'm curious
Irritation with corporate management consulting drives me to look for solutions beyond the modern management concepts relevant to India, I am starting to search.
I'm unsatisfied
Management consulting as a career, gaining corporate experience doing process modelling, project management consulting, building knowledge management systems and learning Indian Systems of Management by studying scriptures through Vivekananda - Advaita Vedanta school.
I'm Initiated
Given the title 'Harmony of the Heart' and initiated into a journey to discover its meaning by the Zen Buddhist Master Thich Nhat Hanh
I'm free
Launched the social sector consulting organization 'Samanvaya' (meaning Harmony in sanskrit) along with my wife Rama, declaring to the world that what we do with our lives is for our inner journey as much as our external needs.
With Gandhi
Volunteer to live and work with the late Gandhian historian Dharampal in the Sevagram Ashram, about the pre-Colonial and early-Colonial India through archival British documents, a learning that reinforced faith Indian systems of thinking through non-colonial historical narratives.
With Community
Learning from the communities and farmers, rural women, traditional knowledge practitioners, leaders, their deep wisdom in governing themselves and traditional ways of organizing themselves, through research work on Community Institutions.
I'm Teaching
Barefoot management school at Sevayoor, my first assignment in teaching / co-creating an unique new knowledge institution, that didn't have a curriculum or a classroom plan and relief on community ways of learning.
Harmonize
Several institution changes, initiatives, projects, ventures, enterprises and publications later, today, I can say with conviction that perhaps the only faith that I had was in striking the balance of harmony within through this journey. Today I am able to share the same.