It is not often that one gets to spend the last day of the year in reflection of the year that went past. For me the last few days of the year were in deep reflection and it was a blessing to spend the last day of the year in one of my favourite monasteries in southern India. Here in the midst of lot of activities – the place houses a resident school, college, old age home, farming and farm extension work in several villages around, a clinic and a shelter home for kids – resides as its centre a small shrine in which meditation of great intensity has happened earlier. The place retains the vibrations and even today is easier for mind to calm down and reflect. It was here that i spent the last day of the year before I went to an Organic farming training space that i have come to call as an University…
January…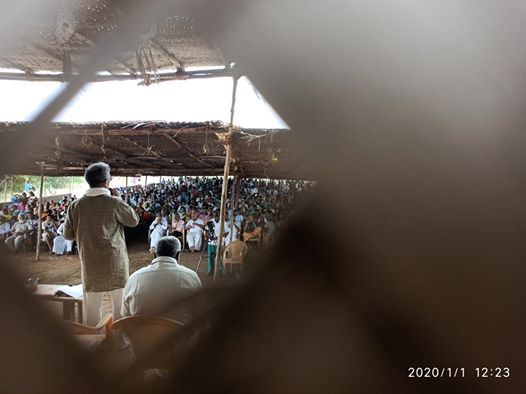 1st Jan 2020, Vanagam Organic Farming Centre, Karur, Southern India: What can be a better way to wake up into a new decade than among farmers in an organic farm that is turning out to be an University? The invitation to address the gathering at Vanagam in their annual event was wonderful to pass.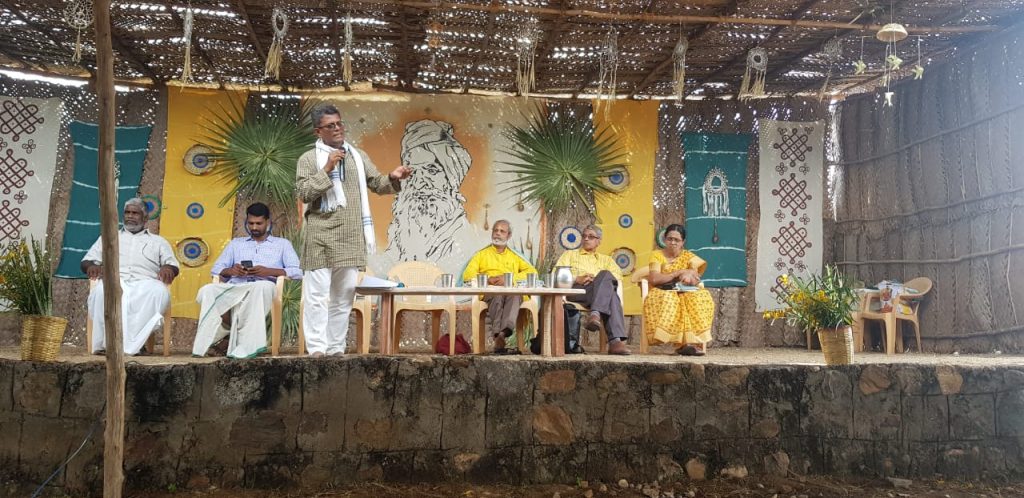 "We have 1000 days to make a change to the world. Either we do that or we can see our children and grand children in their eyes and tell them that we let them down. That we were the last generation that could have made a difference and we failed". That was my fundamental message to the gathered farmers, young activists, village folk and several thought leaders from different parts of the state who had gathered for this special occasion.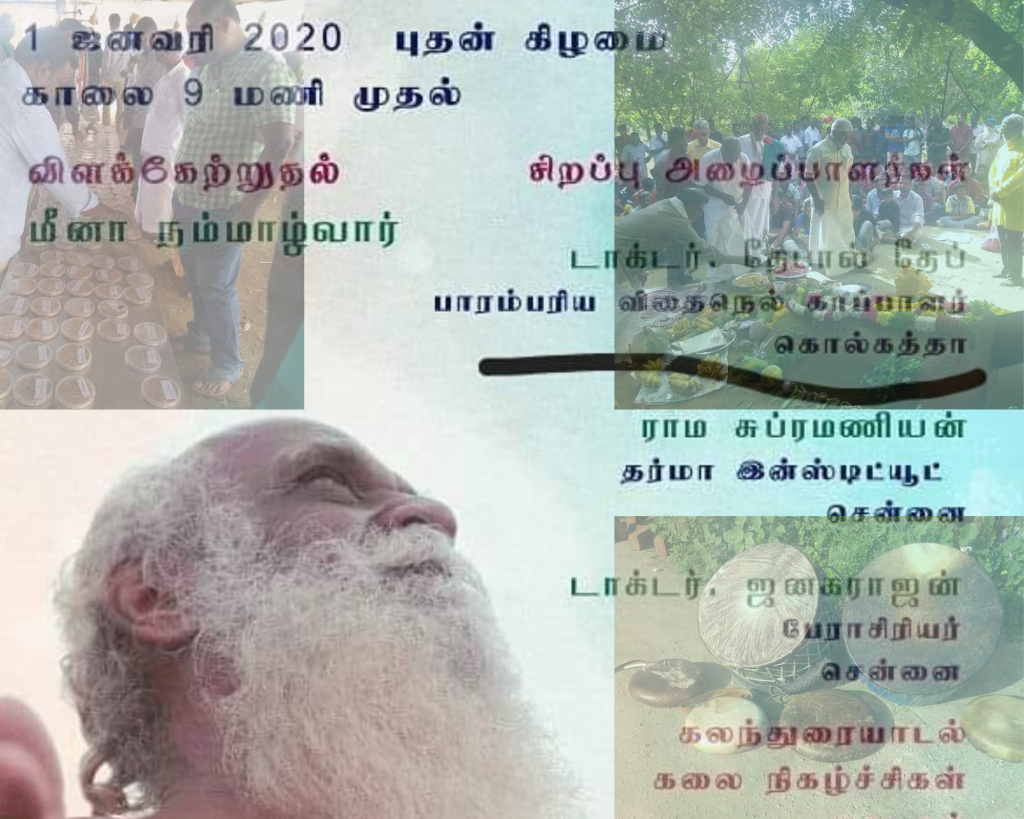 2nd – 5th Jan 2020, Auroville International Township, Southern India: The Vikalp Sangam is an amazing network of individuals and institutions working jointly to create an alternate dialogue around Development and Economic progress. The Alternate Economy gathering in Auroville between 2nd and 5th of Jan had several interesting initiatives and ventures being profiled and served also as an opportunity to learn from each other among the large network with participants from across India gathering and sharing their stories.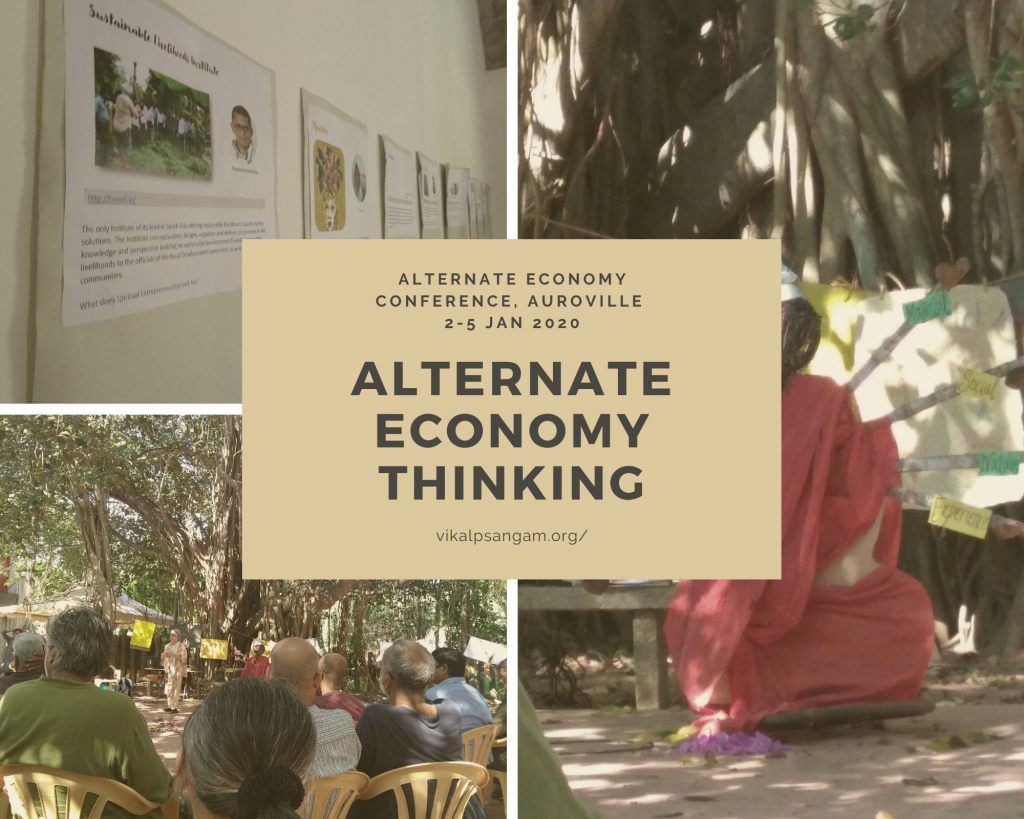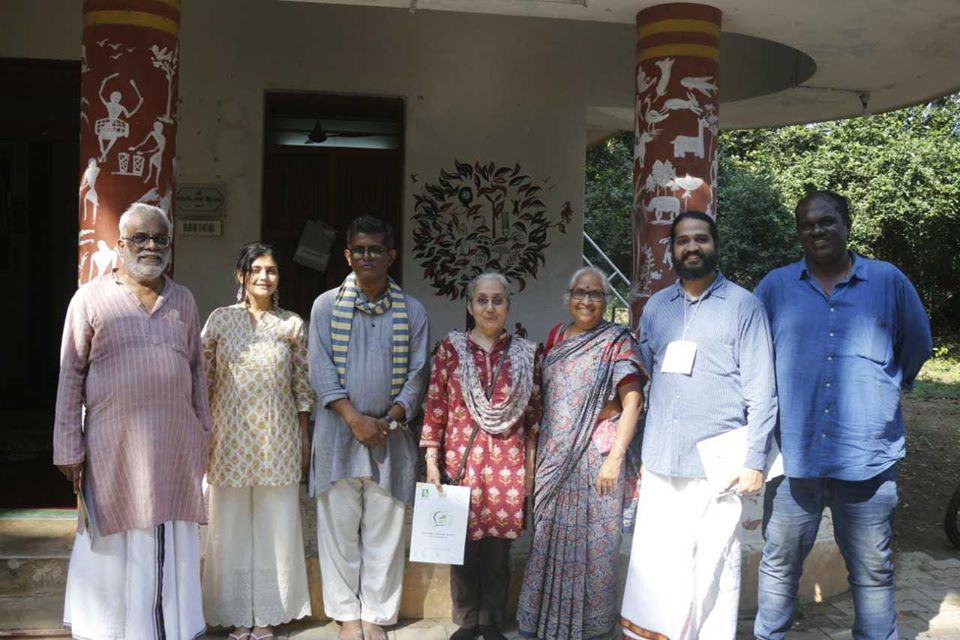 11th Jan 2020, CASCADE Family Learning Centre, Chennai: Pongal, the official harvest festival of the southern india is celebrated over a week with thanksgiving for the sun god, the cattle and all other elements. As any harvest festival goes, this is a time for several festivities and contests all around. It is also time for theatre, music and dance.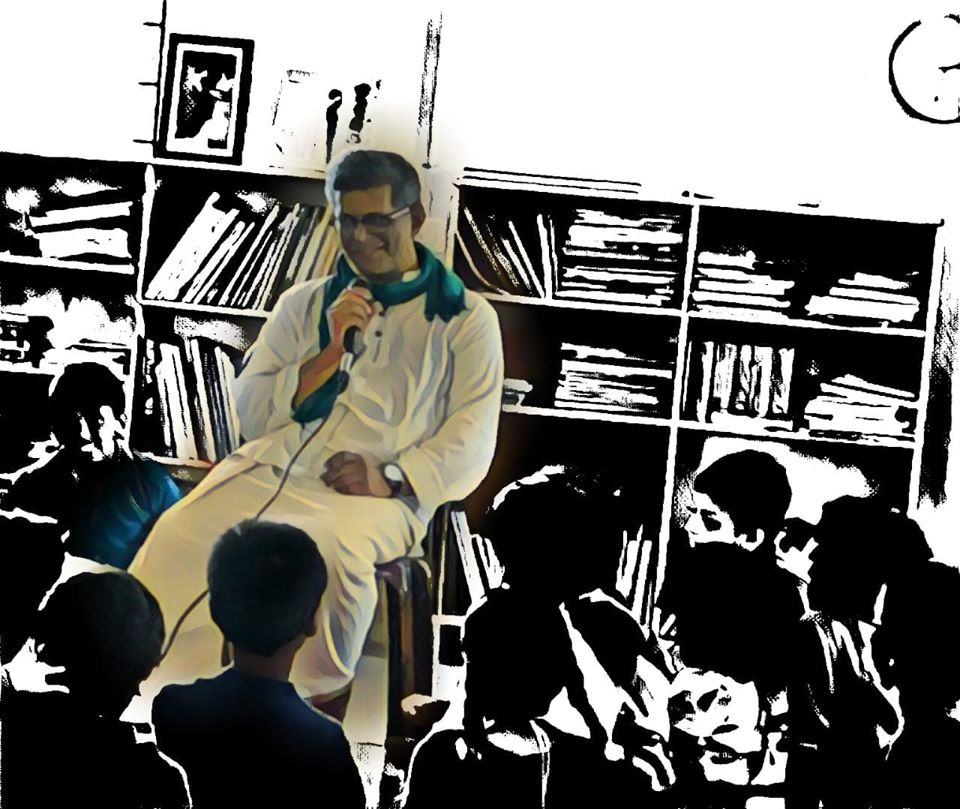 It was fun for me to be invited to play a role in a school theatre performance that the kids were doing. I was invited to play the village elder explaining to the villagers about the significance of the traditional varieties of crops and food and culture. It was a wonderful opportunity for me to share my views with the children and also the parents who had assembled for the event in Cascade.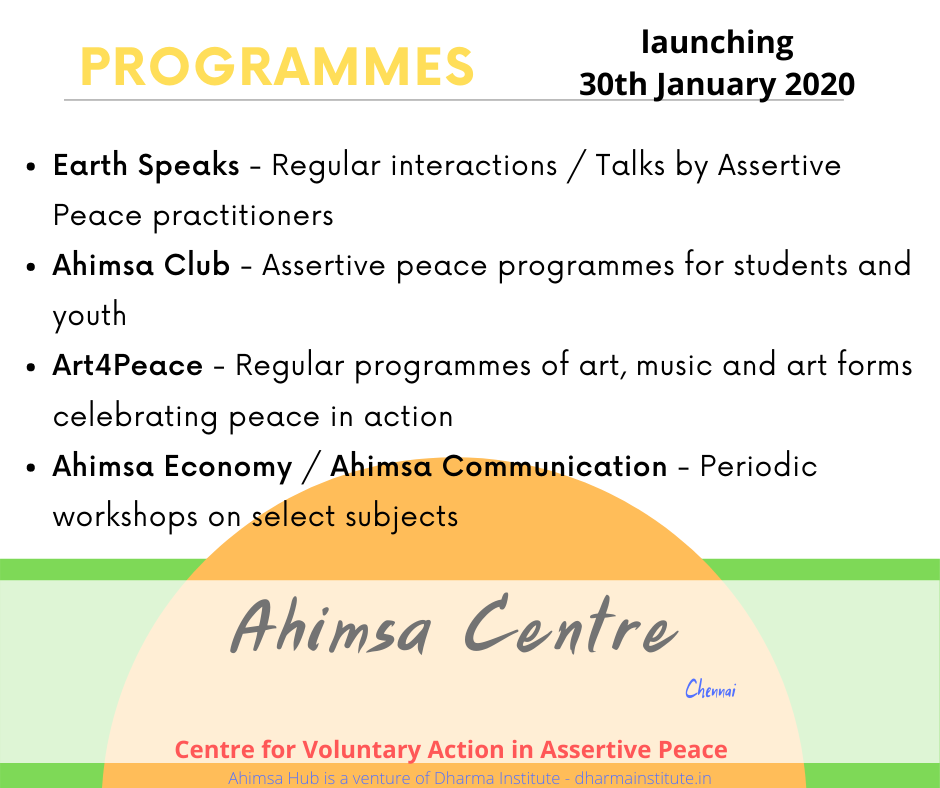 30th Jan 2020, Chennai, Southern India: The 30th of Jan is remembered as the day in which Gandhi was shot dead by a Hindu Militant Assassin. He was shot dead while he was about to go for his evening prayer. With the religious fanaticism growing globally, there has been a raise of Hindu militancy in Indian context. To counter such forces and to invoke Assertive Peace in daily life and also as voluntary action, I had conceived and launched the Ahimsa Centre on the 30th of Jan in Chennai city.