Reflection in the times of the Pandemic…
Day #1: Privilege, Injustice and Centralization...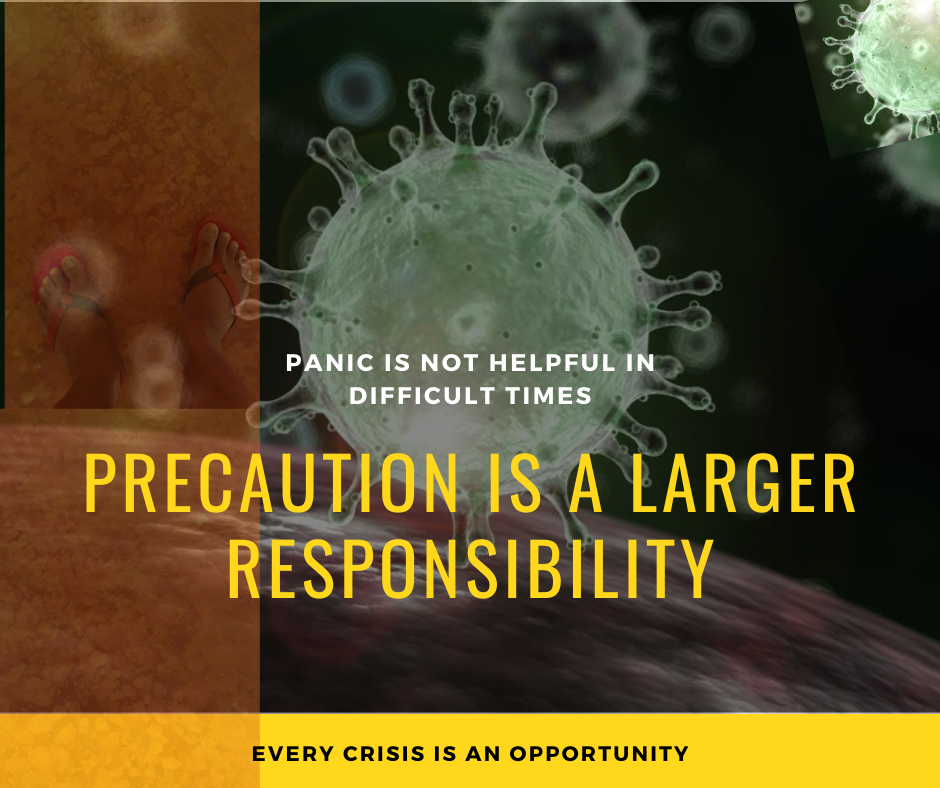 20th March 2020: I AM RESTRICTING MY ONLINE POSTS ON CORONA TO 1 A DAY — BECAUSE IT IS GETTING TO BE TOO CROWDED JUST NOW, ADDING WHATEVER I WANT TO SAY IN THAT SINGLE POST — 3 POSTS TODAY
PRIVILEGE STUPIDITY
INJUSTICE TO TRADITIONAL KNOWLEDGE and
CENTRALIZATION (IT COMMERCE) STUPIDITY
POST 1/3: celebrity status, capacity to spend money, access to power or born in upper caste — all regular privileged class cannot avoid COVID2019 india testing, social distancing, isolation in case of suspicion and building immunity is the way to go. BUSINESS AS USUAL won't work.
**i saw today on television, a minister making a mockery of hand sanitizing
**read a celebrity is supposed to have 'escaped' being tested
**heard that people are hiding their travel history and bringing doctors for home visits paying large amounts to give medication without practicing isolation
the arrogance of the privileged class to ridicule or use rhetoric against precaution partly stems from the fact that they can afford isolation and treatment.
POST 2/3: GoI has issued an AYUSH recommendation, there is a preventive guideline from Homeapathy and Unani streams of medicine mentioned in this document. Please read and take precautions. Don't spread the ridicule of mindless promotion of unhygiene and ill informed quackery, to systems of medicine that have evolved over a long period of time. These are two different things. It is one thing to go around distributing go-mutra it is completely another to provide an ayurvedic, siddha, homeo or unani prescription. while modern allopathic medical system has evolved from the industrial western paradigm, traditional medicines evolve from a paradigm of preventive care. comparing them both on same scale is foolish and both don't deserve the same. There is a big drug lobby that always tries to ridicule all traditional medicine, one needs to be careful with these.
In India, we also have the idea of food being medicine, and many of the ingredients of our daily food (without contamination, pesticide residue or processing chemicals) are good in building better immunity and these need to be encouraged.
POST 3/3: There is a renewed effort on the part of 'centralized-control-based-technology-will-fix-all' lobby to present themselves as a 'solution' to this crisis as well. To combine AI, Facial Recognition and Tapping into everyone's phone and tracking people, effectively infringing on privacy like never before and integrating all the privacy intrusions into a central agency's hands IS NOT A SOLUTION, BUT, A NEW PROBLEM. In India knowing the way regulatory mechanism has bungled up every single system, this will be nothing short of suggesting a State organized voyeurism. A govt. that cannot control a new strain of illegal seed being clandestinely released in the open, that cannot prevent industrial and financial fraudsters from escaping the country, that cannot prevent violence against the vulnerable being perpetrated by politically well connected, definitely cannot guarantee better healthcare through such voyeurism. Such attempts in the name of healthcare need to be opposed, the money to be spent for IT service providers companies can be better invested in better testing facilities and more treatment infrastructure development.